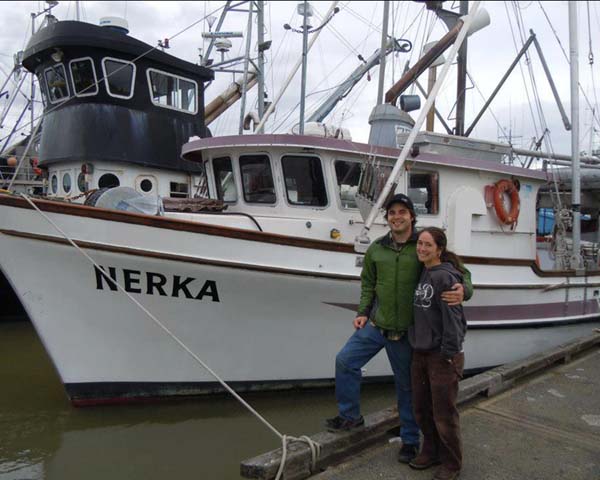 About Us
Though we began running the Nerka together in 2006, Joel's personal history is inextricably linked to this boat. He grew up on the forty-three foot Nerka, catching and cleaning the king and coho salmon that his father, Don Power, began self-marketing in 1998. After enjoying almost two decades as a multi-generational family business, Nerka Sea Frozen Salmon transferred to our hands in 2015. Now we spend the salmon season side-by-side in Southeast Alaska's wild wonderland, our matched experience and work ethics ensuring the same artisan quality of every fish. October through April, we share the tasks of maintaining the Nerka and selling our catch. Long devoted to our lives as fishermen, being accountable for all stages of the Nerka's harvest instills us with new awe and gratitude. The satisfaction of placing a salmon directly in a chef's hands, knowing it will receive the same appreciation as it did in ours, completes our sea-to-plate story.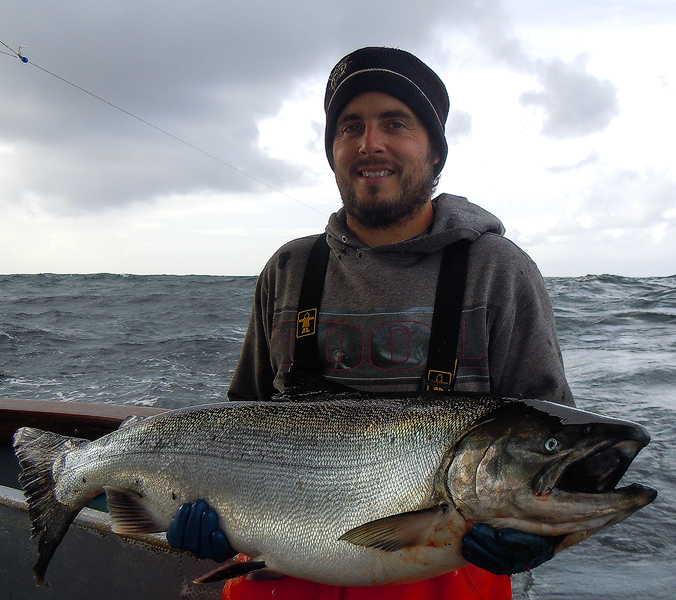 About Joel
I am a second generation commercial fisherman, a landscape photographer, a poet, and an advocate and lover of the wild places of the world. My life has always been one of migration. I first went to sea when I was two weeks old, spending my summers trolling the rugged rocky coastlines of Southeast Alaska aboard my parents' boat, the Nerka. I took the helm when I was 22 years old, and Tele and I have been running the Nerka together since 2006. When I'm not catching and caring for wild Alaskan salmon, I spend my time exploring the wilderness with my camera, capturing images to share in the hopes of inspiring more people to get out, connect with nature, and see the importance of preserving it. I perform annually with Oregon's FisherPoets Gathering, a weekend of celebrating our work through stories, poetry, and song. As I hope to advocate for the environment through photography, I turn to poetry to give voice to the issues threatening wild salmon and the ecosystems needed to support them. I also enjoy playing guitar, cooking (especially salmon!), and cheering on our Seattle Seahawks. (Go Hawks!)
About Tele
I became a fisherman when I was seven years old, after my family sailed across the Gulf of Alaska and landed in Sitka, where I sold my first fish for the price of an ice cream cone. I grew up salmon trolling, first with my parents and then with my mom, and have spent over twenty-eight seasons in Alaska's commercial fisheries, harvesting salmon, halibut, black cod, shrimp, and tuna. I write extensively about fishing, gender, and identity on my blog, teach writing workshops, and perform annually with Oregon's FisherPoets Gathering. My memoir about life aboard the Nerka – Hooked: A Season of Love, Sex, and Salmon – will be published by Riverhead Books in 2017. (You can read an excerpt here.)
My name is pronounced Tell-ah, and my heart swells for funky coffee houses and independent bookstores, chortling ravens and breaching whales, human kindness and healthy salmon.