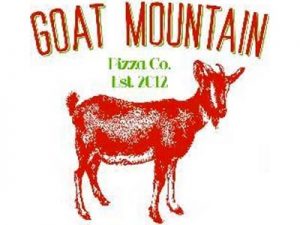 Remember how much fun Joel had catching albacore tuna off the Washington Coast last fall?
Turned out the act of catching albacore was only half the fun. From the families who came down to the Bellingham harbor to buy tuna straight off the Nerka to the restaurants who have become faithful devotees, we've loved this opportunity to make new, tuna-loving friends – including, most recently, Bellingham's Goat Mountain Pizza.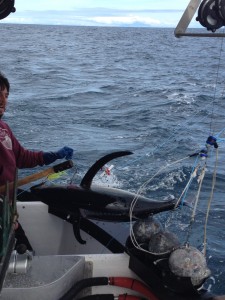 There's a lot to love about Goat Mountain: their inimitable crust of crispy bottom and pillowy dough; homemade sauces and creative toppings sourced from local farms, responsibly raised meats and wholesome produce true to their Eat Local ethos; delicious slices sold by weight and enjoyed in a casual, classic downtown setting. When they contacted us, we jumped at the chance to hook one of our favorite pizza places up with some samples of our smoked coho (original and peppered) and smoked albacore.
As longtime Goat Mountain fans, we knew our fish was in skilled hands. Even so, this photo took our breath away (while sending our salivary glands into overdrive):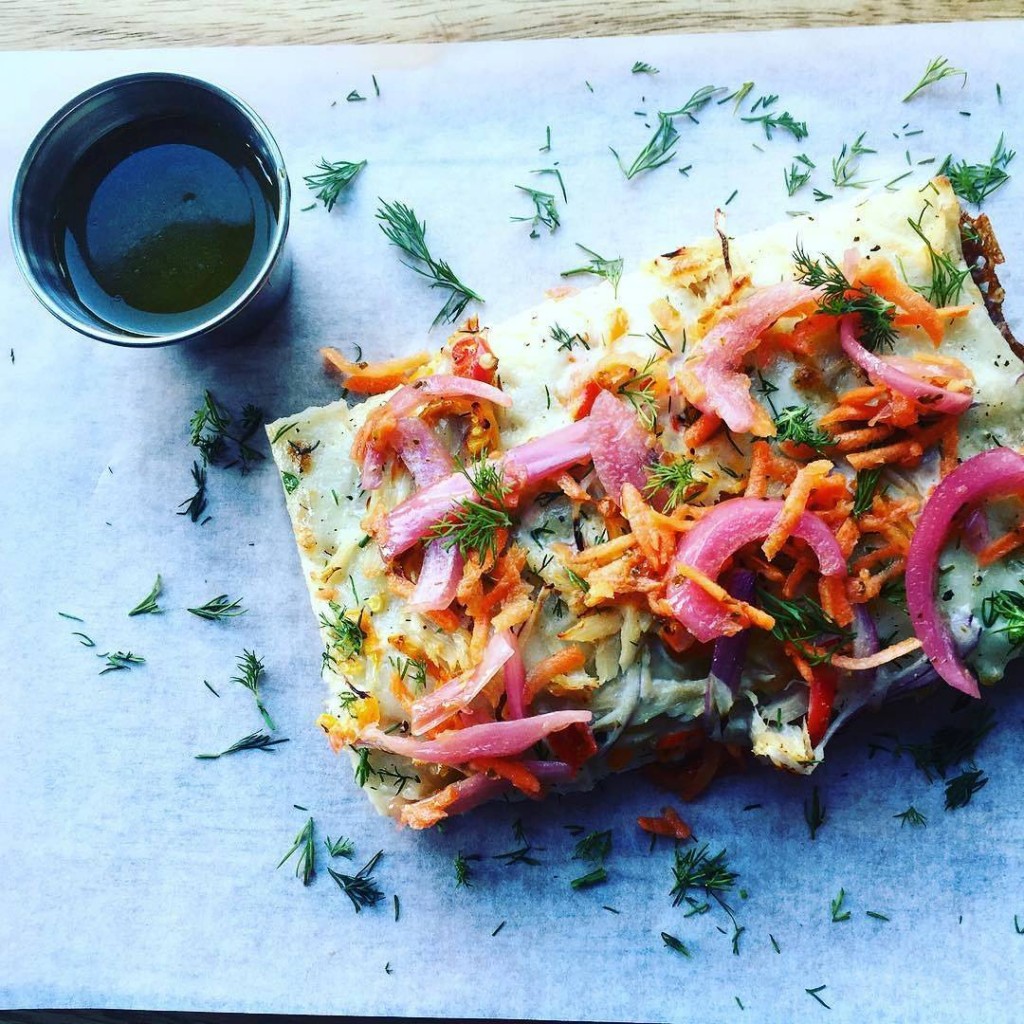 Boasting Joel's smoked albacore, lots of fresh dill, pickled carrots, and pickled red onions, with an optional lemon dressing, that slice is just as delicious as it is beautiful. It's also one of Goat Mountain's best-sellers! Grab some for lunch or dinner – 215 West Holly – and be sure to thank the crew for supporting their local fishermen.