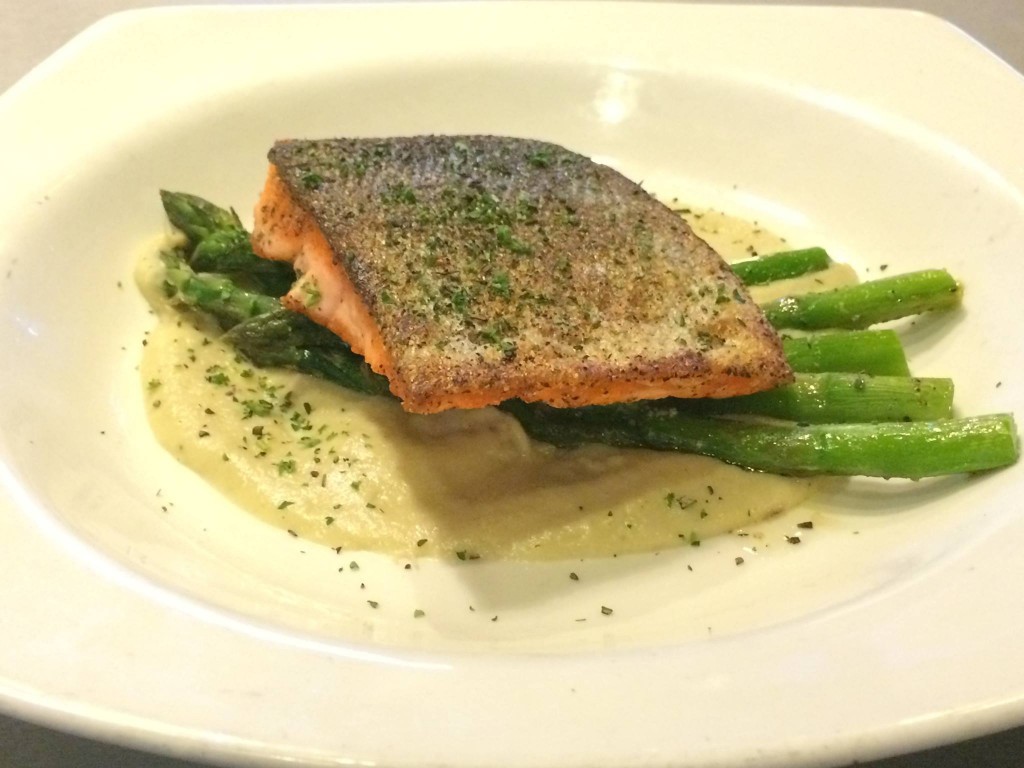 We had the pleasure of meeting Chuckanut Brewery's Chef Jeremy Weizenbaum at February 22nd's Northwest Washington Farm-to-Table Trade Meeting. One week later, he prepared our coho "pan-seared atop roasted asparagus and brown butter artichoke heart puree" as a special. Delicious!
(We especially loved the crispy skin – salmon "bacon" for pescatarian Tele!)
Thanks for a wonderful dinner, Chef Jeremy!