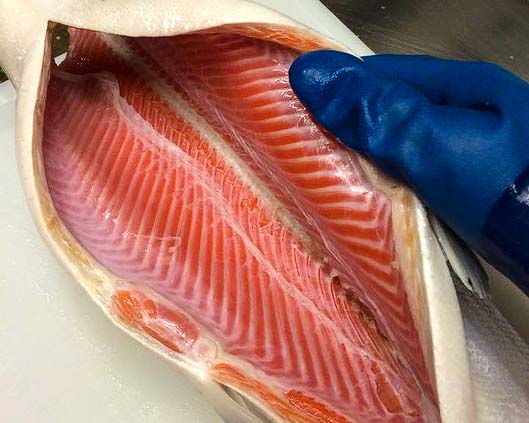 Hook & line caught in Southeast Alaska, our wild king and coho salmon are fresher than fresh: cleaned, catheter-bled, fresh-frozen at -40 degrees within an hour of leaving the sea. Nerka Sea Frozen Salmon guarantees you a premium quality, consistent salmon source for October through April, when fresh salmon are out-of-season, hard to come by, or cost-prohibitive.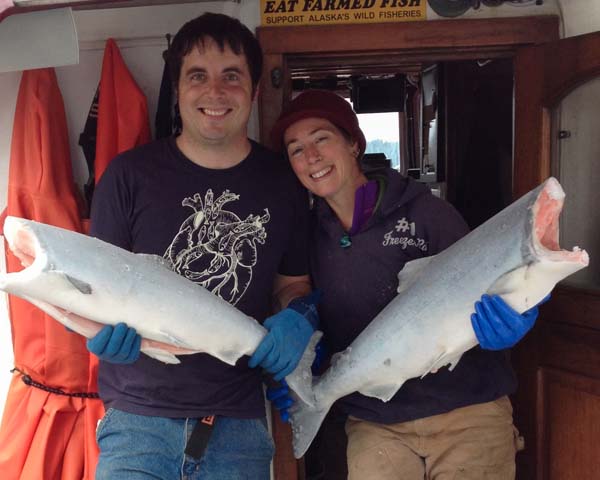 We (Joel & Tele) are second-generation salmon trollers. We've been running the Nerka (the boat Joel first went to sea on at two weeks old!) together since 2006, hand-delivering our catch to local chefs and markets. We are artists – a writer & a photographer – who approach fishing as another art form, with salmon as our medium.
From Washington's Whatcom & Skagit Counties all the way to Minneapolis, chefs & grocers have been devoted Nerka friends since 1998. Says one, "If we can't get Nerka Sea Frozen Salmon, we take salmon off the menu." 
Ready to order your sea frozen salmon?